Wax Statue
Customized Wax Sculptures in India and the Contribution of Universal India in the domain of wax sculpture and artwork in India
The Indian Sculpture and Art Company is one of the renowned names when it comes to wax sculpture artwork. The Indian Sculpture and Art Company is one of the finely mastered art homes which create some of the renowned wax statues in India. Being the mother company UNIVERSAL INDIA has gained name and fame all over the world for its fine sculpture work. The company has some of the finest sculpture making artists from India. Universal India also has a foundry under the banner of The Indian Sculpture and Art Company. When it comes to wax statues or wax sculptures, no one can beat them in this domain. Their wax sculptures are extremely famous as the fine detailing and niche finish which make the statues more adorable. UNIVERSAL INDIA is the market leader. They have huge foundry which can be visited by anyone on prior request. They are famous because of their finest artwork, durable finish, on-time delivery, and competitive rate. Their creativity is unbeatable. The duo-Vivek K Aggarwal and Vikas Gupta from The Indian Sculpture and Art Company are leading the market as artwork entrepreneurs. Their creativity and artistic mindset is making them famous all around the world and their wax statues are in high demand which is bounding them to expand globally.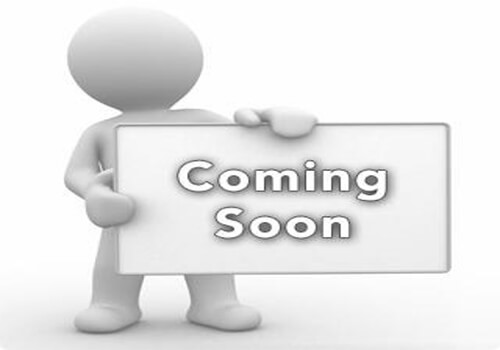 Wax Statue
Making World class Wax Statue for JAIPUR Heritage and Wax Museum. You will see all the Wax Statues shortly.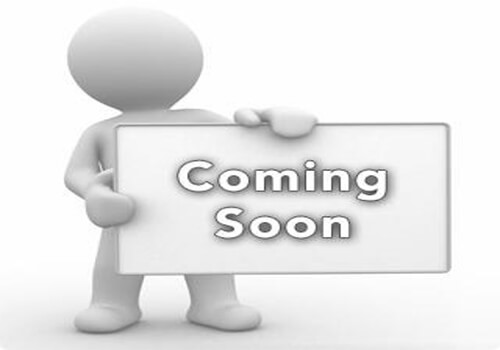 Wax Statue
Making World class Wax Statue for JAIPUR Heritage and Wax Museum. You will see all the Wax Statues shortly.
Wax Sculpture
Wax Sculptures are one of the most demanded sculptures which are in demand since ages. Since the medieval period, wax statues are in use. Wax is one of the most demanded medium to create a detailed sculpture. Wax Statues are made up of wax substance. The wax sculptures are large effigies of any notable individual. Previously death masks were also made up of wax. Wax sculptures are mostly reliefs. Bee's wax is an excellent medium which acts as a base or medium for preparing such amazing wax models. Wax statues are made by casting in various molds. The best feature of wax statues is they can be easily cut and can be given the desired shape when in room temperature. Wax mixes with any coloring material. The texture and consistency can be modified by the addition of earthy matters, fats, and oils. Wax is famous for its easy property, it gets soft when heated and thus giving any shape becomes easy and when it sets, it becomes hardened.
History of Wax Sculpture
In ancient days, in Rome, the wax is used to make a death mask, it was a symbol of their ancestors. In European historical times, Wax Sculpture was a common part of funeral ceremonies. The museum of Westminster Abbey has a great collection of British royal wax figures and few renowned naval heroes. In the middle ages, wax figures were made for churches. Wax models of monarchs and great personages were made and were installed in churches. During the Renaissance period, the wax model became famous as it was used as a preliminary model for making bronze sculpture and other metal works. In the 16th and 17th centuries, some of the high valued religious and mythological figures were made out of wax. Colored wax portrait miniatures and models were in the boom in Northern Europe. In 18th century decorating architectural elements were used to be made out of wax. The National Portrait Gallery had forty wax portraits of the period of the 18th century. In medieval ages, museums are used to have wax figures to demonstrate wax models of machines and tool for display.
Wax Sculpture has become popular with time. Madame Tussauds is one of the epitome examples of wax sculpture. The wax sculpture of Madame Tussauds is the place where the technology of animatronics has been used to bring life in wax figures. Wax museums are now of the most demanded places which have wax statues that are just the replica of real life. Moulage is used in human anatomy which is used to have proper medical training. There are many wax museums and these the ideal places where you can find real-life figurines that are made of wax.
How Wax Sculpture is made
Sculpting wax statues is a complex procedure. Wax sculptures are the replica of human-like statues. Wax sculpting process has six main steps.
Measurement of body
To make a wax model, precise measurement is required. Sculptors need an actual measurement of the human figure to make a perfect wax model. Taking the right measurement is extremely important in the whole process. An aluminum or steel skeleton is made out of the actual measurements taken. For the muscles newspaper and chicken, wires are used.
Preparing Wax Mold
Ones the body skeleton is formed, clay is used to cover the body. Various molds are used in wax figures which are made up of different material such as plaster mold is used for the statue's head formation. Dental alginate is used for hand molds.
Preparing wax casting
Molten wax is used to fill the molds, which gets solidified later when the wax cools down. Wax gets contracts when it solidifies, so molds are made 2 % larger so than the size required. Ones the wax solidifies the body is cast in resin or fiberglass. The wax at times is used to mix with flexible plastic known as elvex which is used made hand and fingers of the model. Ones it is completed molds are inspected properly and for any imperfections, it is been melted away. To make it more perfect more details are added to make the model more perfect.
Addition of hair
Hair addition process is the most time taking the job. Individual hair strands are attached to the wax figure with fork-end needles. These detailing is the most tedious and time taking process.
Placing of eyes and teeth
Eyes are the most intricate features and glass eyes are colored with watercolors while the iris is fixed with the silk thread. Teeth are made using silicon mold and dental acrylic is used to make the teeth resemble the subject.
Painting to give the real-life feel to the wax sculpture
Coloring the figurine is the final stage. Oil-based paints are used to give the skin color. The paint is stippled to provide a human-like texture. Due to the translucent form of the wax adding colors has been suitable. Ones the painting is done e the wax statue become admirable one.
Some of the renowned wax museums, which have most admirable wax sculptures, are Madame Tussauds of London, Hong Kong, and Amsterdam. Hollywood Wax Museum of Branson, Pigeon Forge, and Myrtle Beach are also widely known. Musée Grévin of Paris, Séoul, and Montreal has mostly visited the wax museum.
Wax Sculpture in India
India is a place which admires, sculpture, and as India is a place of varied culture, there are several wax museums in India. Madame Tussauds in Delhi, Melody Wax Museum of Mysore, Mother's Wax Museum of Kolkata, Dev Bhoomi Wax Museum of Mussorie, Celebrity Wax Museum of Lonavala, Louis Tussaud's wax museum of Bangalore are worth visit.